Emily Gati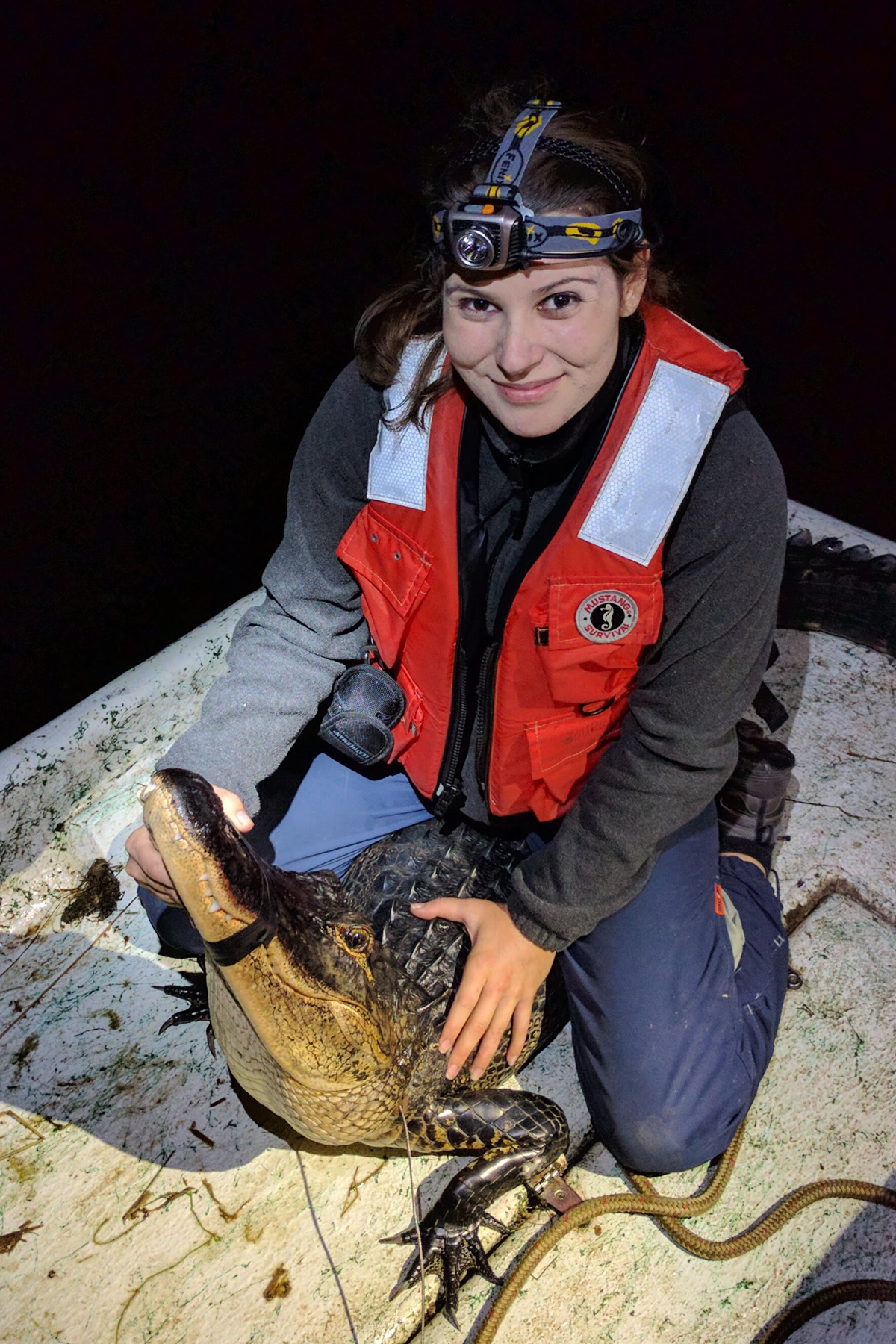 Email: emily.gati@ufl.edu
Position and Affiliation
Wildlife Technician, University of Florida - Fort Lauderdale Research and Education Center
Areas of Interest
Ecology and conservation of herpetofauna, management, removal, and necropsy of invasive reptiles
Education
B.S. Biology. (2016). University of Florida
Project Involvement
Emily is currently involved in the CrocDocs's Everglades Invasive Reptile and Amphibian Management Program, where she conducts herpetofaunal surveys throughout southern Florida.
Manages the Nile monitor project with a focus on determining the feasibility of containment and eradication.
Necropsies invasive reptiles (including tegus, pythons, Nile monitors and caiman) and evaluates fecundity, diet, and overall body condition.
Tracks Argentine black and white tegu movements through the marsh via radio-telemetry, and is involved in their removal from the Everglades ecosystem.