Elizabeth Scarlett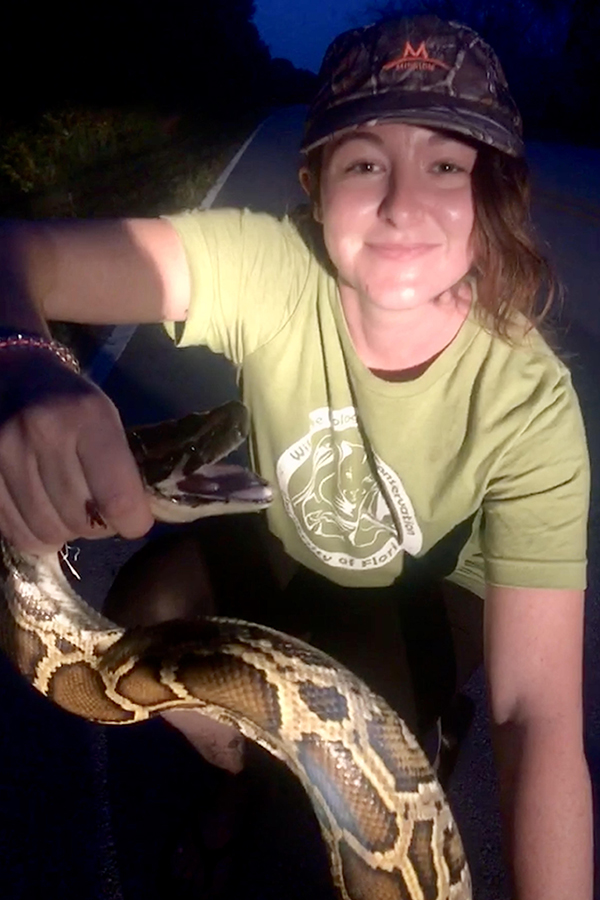 Email: e.scarlett@ufl.edu
Position and Affiliation
Wildlife Technician, UF - Fort Lauderdale Research and Education Center
Areas of Interest
Ecosystem restoration, wildlife ecology and conservation, impacts of nonnative herpetofauna on the Florida Everglades.
Education
B.A. Coastal Environmental Science, Flagler College, 2015.
Project Involvement
Elizabeth assists with research on native and nonnative herpetofauna in the South Florida ecosystem, contributing to Everglades restoration.
Publication(s)
Southwell MW, Veenstra JJ, Adams CD, Scarlett EV, Payne KB (2017) Changes in Sediment Characteristics upon Oyster Reef Restoration, NE Florida, USA. Journal of Coast Zone Management 20: 442.