Nicole Jennings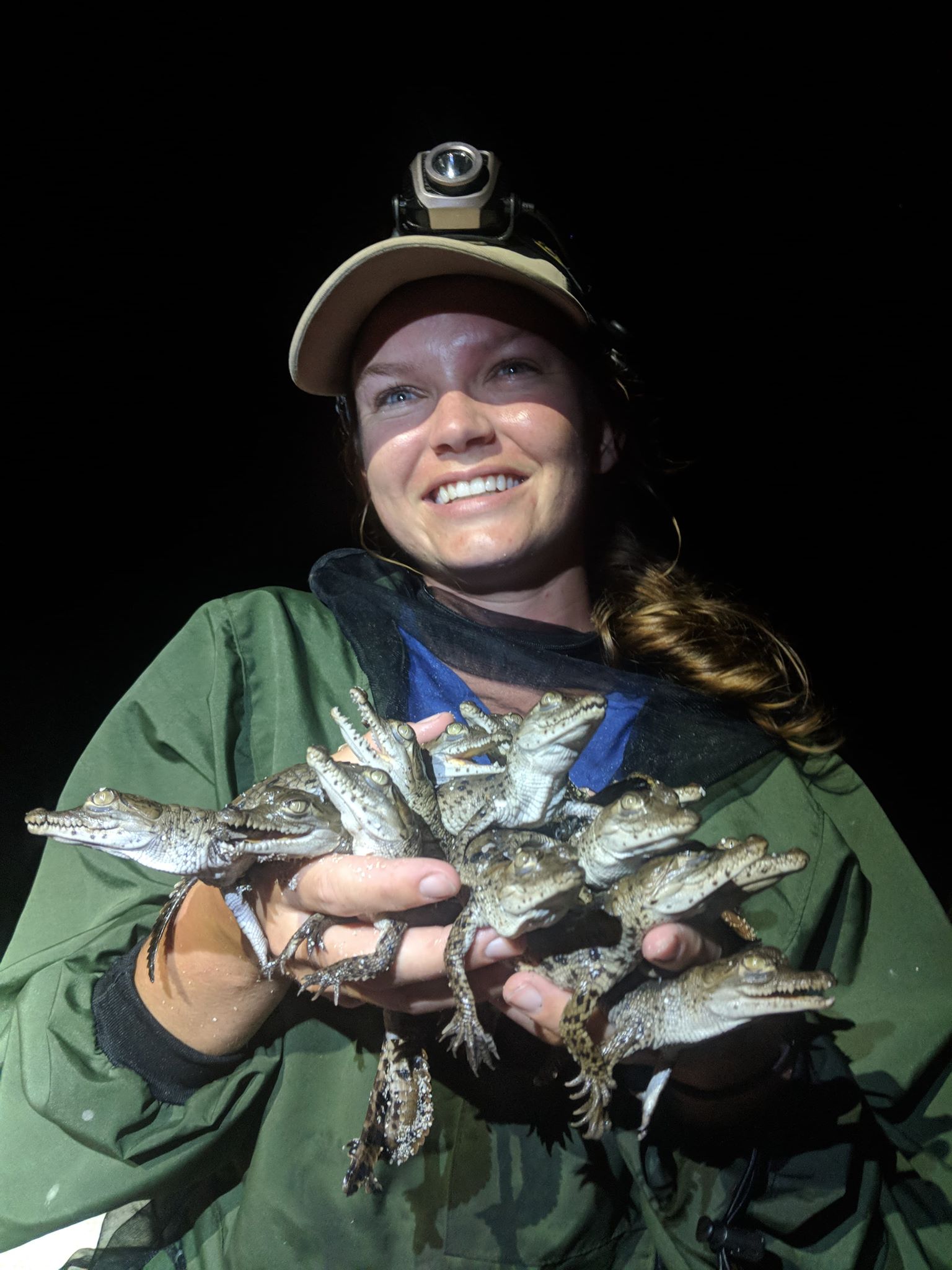 Email: nicole.jennings@ufl.edu
Position and Affiliation
Graduate student, University of Florida - Fort Lauderdale Research and Education Center
Areas of Interest
Crocodilian population dynamics and conservation, native and invasive species research and management, ecology of herpetofauna, endangered species research and conservation
Education
B.S. Wildlife Ecology and Conservation. 2017. University of Florida.
Project Involvement
Nicole is a graduate student in the Geomatics program under the School of Forest Resources and Conservation at the University of Florida. She is primarily involved in the American alligator and American crocodile research and monitoring programs. She also works with the Everglades Invasive Reptile and Amphibian Management Program (EIRAMP), where she conducts herpetofaunal surveys throughout southern Florida.
Publications
Jennings, N.D., E.V. Gati, G.A. Ramirez, J. Cole, B. Mason, V. Briggs-Gonzalez and F.J. Mazzotti (2020). A communal nesting site of the Central American river turtle (Dermatemys mawii) along the New River, Belize. Herpetological Bulletin. 152. 7-10.
Glorioso, B.M., J.H Waddle, L.J. Muse, N.D. Jennings, M. Litton, S. Gergen and D. Heckard (2018). Establishment of the exotic invasive Cuban treefrog (Osteopilus septentrionalis) in Louisiana. Biological Invasions 20, 2707-2713.
Reynolds, C., R.J. Fletcher, C.M. Carneiro, N.D. Jennings, et al. (2018). Inconsistent effects of landscape heterogeneity and land-use on animal diversity in an agricultural mosaic: a multi-scale and multi-taxon investigation. Landscape Ecology 33, 241-255.