Rafael Crespo Conservation Fund
Honoring a Man Who Loved the Everglades
Rafael Crespo dedicated his life to protecting the environment and wildlife of South Florida. You can continue Rafael's legacy by donating to the Rafael Crespo Conservation Fund. Thanks to the generosity of so many in our community, we accomplished our goal of raising $30,000 and created a permanent endowment to support aspiring biologists and ecologists studying crocodilians in South Florida and the Caribbean. We will soon be selecting the first annual award recipient of $1000. The fund is endowed forever, and we are committed to continuing to grow it!
Download Crespo Fund Flyer (PDF)
How to Donate
Please click here to donate. (After completing the Donor Information section, click on Add Memorial/Honorary Information, check "in honor of" or "in memory of" and then type in the name Rafael Crespo.)
Or you may mail a check to: University of Florida Foundation (IFAS), PO Box 110170, Gainesville, FL 32611-0170. (Indicate that your gift is for the Rafael Crespo Conservation Fund.)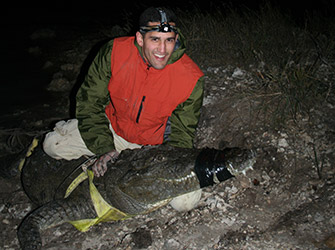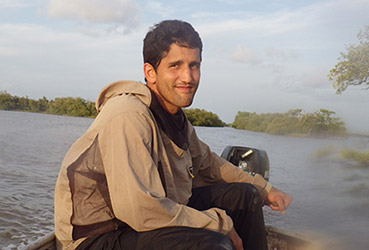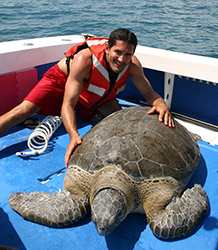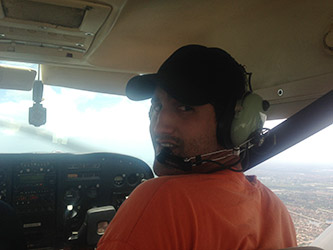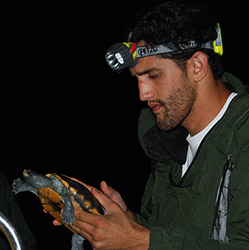 About Rafael
In 2008, Rafael G. Crespo began his work at the University of Florida assessing the spread and management of the invasive plant Lygodium. Soon after, he took a three-month trip to Zimbabwe where he helped with a research project on African wild dogs (Lycaon pictus). His passion for South Florida and the Everglades brought him back to the University of Florida where he began working with a graduate student surveying amphibians across Loxahatchee National Wildlife Refuge, and helping with alligator and crocodile research. Beginning in 2010, Rafael's passion for crocodilian conservation took off. He was the lead biologist for University of Florida's American Crocodile (Crocodylus acutus) Monitoring and Assessment Program for Everglades restoration. His field research brought him to various parts of Everglades National Park, Biscayne National Park, Crocodile Lake National Wildlife Refuge, and Turkey Point Power Plant. Rafael also participated in international projects including Morelet's crocodile (Crocodylus moreletii) Monitoring in Belize and studying black caiman (Melanosuchus niger) in Ecuador. He also visited Cuba where he presented research on American crocodiles in Florida.
Rafael also had a passion for native landscaping. He planted native trees and shrubs in this mom's backyard to bring a little bit of the Everglades home to her. He was always willing to lend a helping hand to landscape someone's yard or give them ideas. Rafael was a pleasure to work with and his smile always made the mosquitoes and no-see-ums more manageable. Everybody that met him was immediately drawn close by his charismatic personality. He enjoyed fishing and tramping around in the swamp. He was humble and well respected by everyone. Rafael was also a champion kickboxer, but you would never know by how he presented himself. He will be missed dearly by all his coworkers, by the crocodiles he helped conserve, by the Everglades he helped restore, and by everyone who was fortunate to have known him.

Visit us on Facebook at Rafael Crespo Conservation Fund.